PaloVerde Pain Specialists – The Office Of Adam Kramer, MD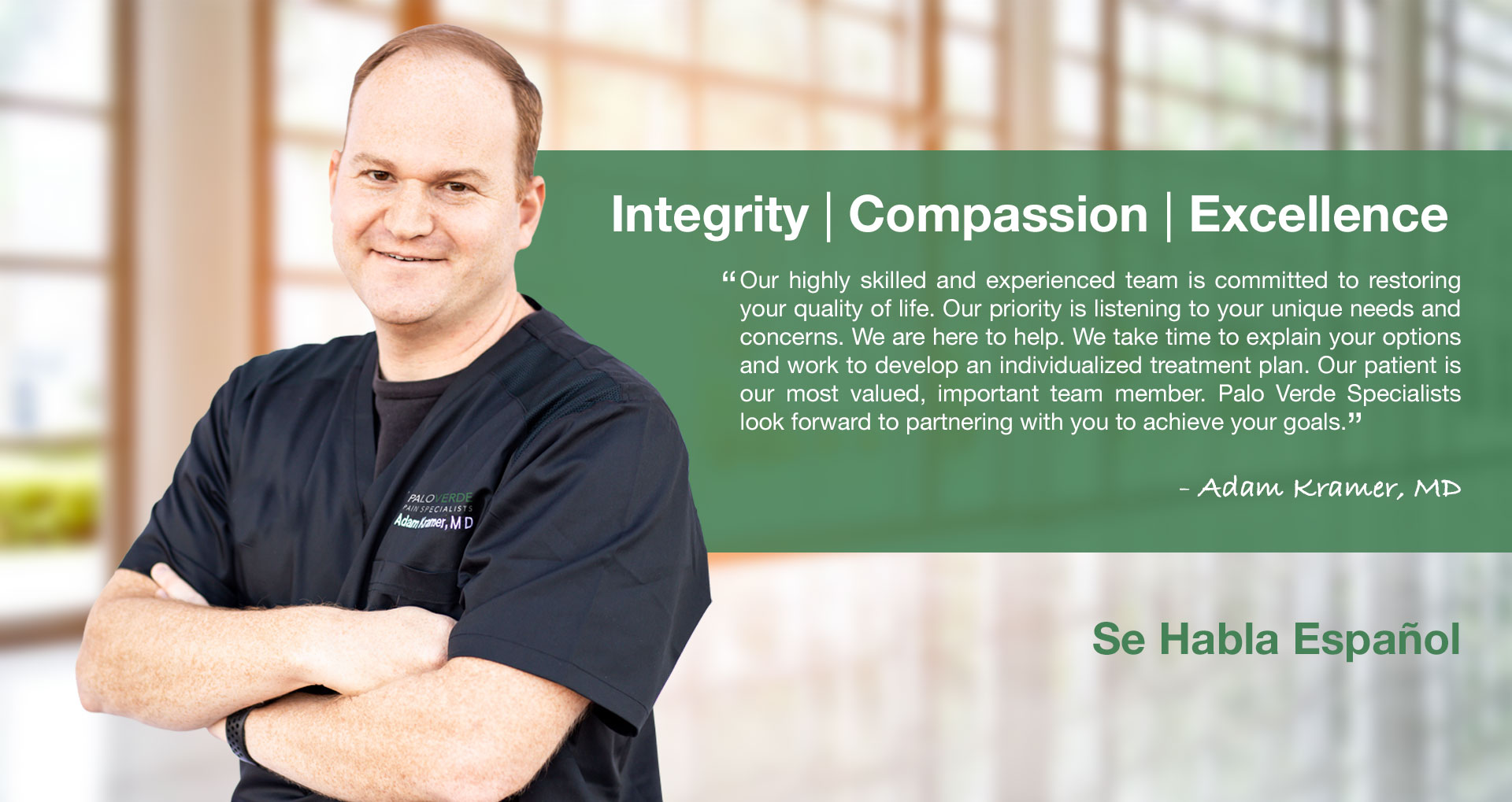 SCHEDULE AN APPOINTMENT
Weekend, Evening, Early Morning, and Same Day Appointments
Schedule an appointment today by using our online form.
We are excited to announce that we offer procedures on select Saturdays. This will be a tremendous benefit to our patients.
SCHEDULE AN APPOINTMENT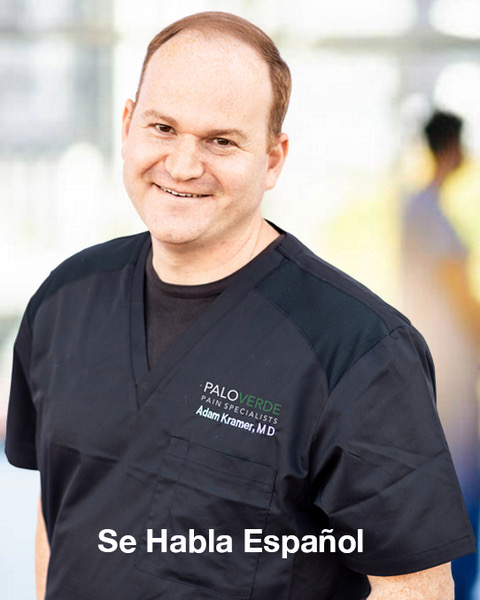 Integrity | Compassion | Excellence
"Our highly skilled and experienced team is committed to restoring your quality of life. Our priority is listening to your unique needs and concerns. We are here to help. We take time to explain your options and work to develop an individualized treatment plan. Our patient is our most valued, important team member. Palo Verde Specialists look forward to partnering with you to achieve your goals."
– Adam Kramer, MD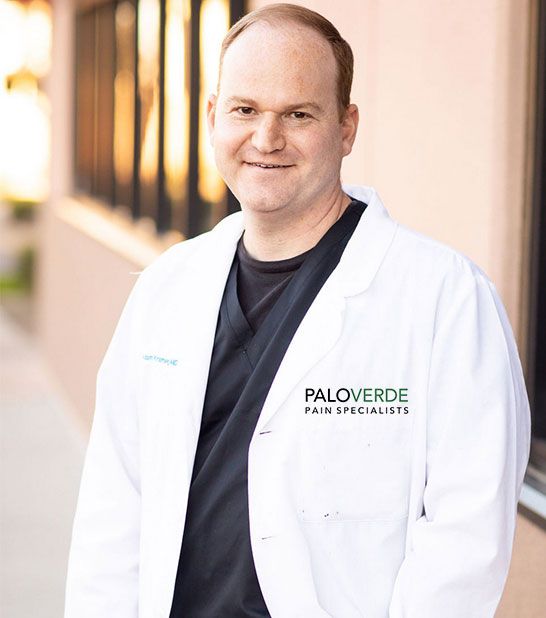 MEET OUR SPECIALIST
Dr. Kramer is double board certified in Pain Management and Anesthesiology earned upon completion of his training at the world renowned Cleveland Clinic. In addition, to practicing Interventional Pain Management, he is an experienced physical therapist and athletic trainer having treated orthopedic injuries of all ages including elite collegiate and NFL athletes.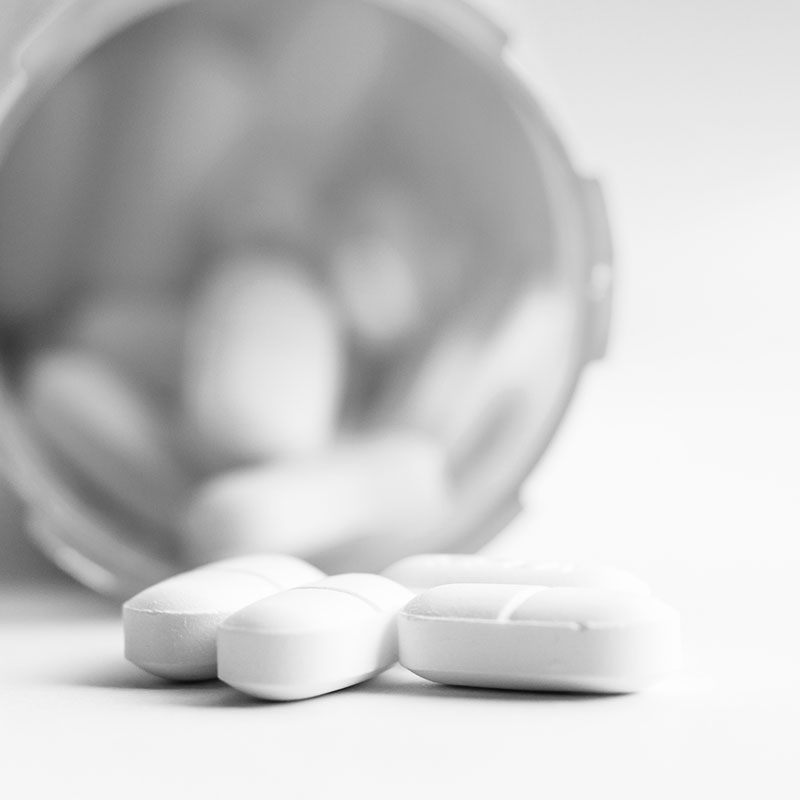 It has been my pleasure to have Dr. Kramer as my specialty Dr. for over a year. I have known him for 3 years as he has treated a family member as well. He has always been professional but still have the concern of a good human being.

He has treated me with respect and helped me to have a better healthy way of life. Not only is he on time but he takes the time to listen to your concerns and helps to find a way to improve your quality of life. I would rate him a 7 out of 5 stars.
Dr. Kramer is by far the best pain doctor that I have ever been to and when you've seen as many different ones as I have, he's extremely special. He is always courteous and is someone that you can talk to that will take your wishes into account when making a decision. He is very up front and honest about things. He even stays late some days just to try to get you in when you need it. He has helped to turn my life around for the better and I hope to keep him as my pain doctor for as long as possible.