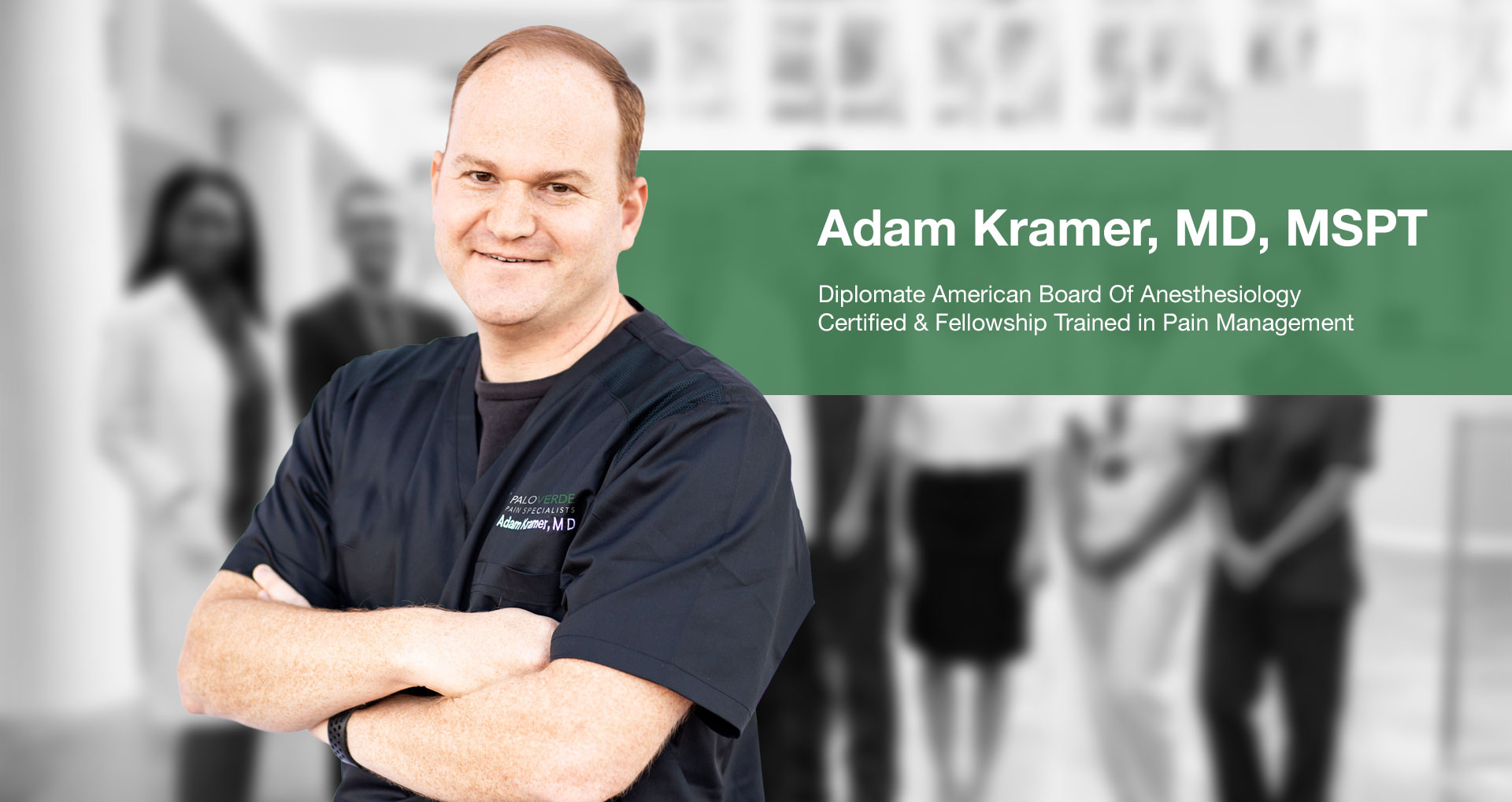 Dr. Adam Kramer, M.D., Is A Double Board-Certified Pain Management Doctor
Serving Glendale, Peoria, Phoenix, Sun City, Sun City West, Surprise, Goodyear, and all of the West Valley.
Dr. Adam Kramer is double board certified in Pain Management and Anesthesiology earned upon completion of his training at the world renowned Cleveland Clinic. In addition, to practicing Interventional Pain Management, he is an experienced physical therapist and athletic trainer having treated orthopedic injuries of all ages including elite collegiate and NFL athletes.
Dr. Kramer's passion for medicine started after a volleyball injury in high school. He dislocated his elbow in the county championship game. After six weeks of physical therapy, he was in awe of the ability of the human body to heal in response to treatment.
Dr. Adam Kramer's professional background